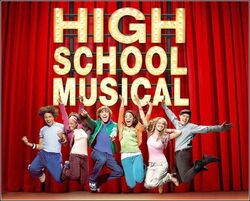 The East High students are a group of six students from the High School Musical franchise. This group includes Degrassi Fan, Got2BFionaC101, Ultraviolets, JosephBlue, Yodeel, and BiewBiew.
Roles
Cam (Degrassi Fan) as Troy Bolton.
Tori (Got2BFionaC101) as Gabriella Montez.
Lizzy (Ultraviolets) as Sharpay Evans.
CJ (JosephBlue) as Ryan Evans.
Delia (Yodeel) as Taylor McKessie.
Damian (BiewBiew) as Chad Danforth.