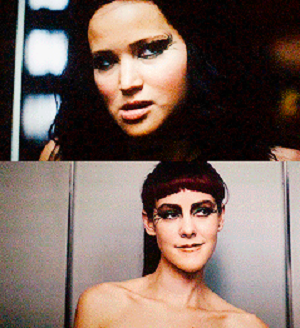 This is the conflict between Mattgaren and FanCy.
History
Originally, these two were neutral about each other and were both fans of the YouTube group, SourceFed. However, a conflict began when Matt held signups for a Wikian fanfiction about family troubles. He casted Tori as 'the annoying grandma', to which Tori declined. After Tori 
made several sly remarks to Matt, he offered to cast her as a 'normal grandma'. However, Tori then resigned. Later on chat, Matt referred to Tori as 'a piece of work'. They haven't spoken since.
Trivia
Mattgaren is a piece of work

Kikichara is also a piece of work