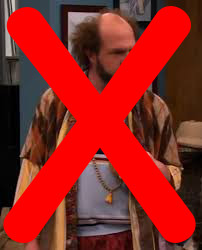 The FSB (Fuck Sikowitz Brigade) is the friendship between Crazychick08, Gaskarths, Karen valentine, Pokemonred200, Got2BFionaC, MusicManiac, Degrassi Fan, and ArianaFan14.
Trivia
They all hate Erwin Sikowitz from Victorious with the burning passion of million suns because he is a terrible teacher and human being. However, Ariana hates Sikowitz the least out of all of them.
Tori and Ariana are the only ones who ship Bori over Bade. 
Karen and Ariana are the only ones who don't ship Zaya.
They all ship Jatie, Marimo, and Camaya.
CC, Ariana and Matt are the only ones not to consider Semma an OTP.
Tori is the only one to consider Sanya an OTP.
They all like Victorious, although Dough is the only one who loves it.
We want YOU. Hating Sikowitz is not an opinion, it's a lifestyle. Feel free to join the brigade today. 
Karen is the only one who doesn't ship Creddie over Seddie.

However, Matt and Cam are the only ones that don't ship either.
Their ships
The HA kids.

CC = Jade
Ash = Tori
Karen = Cat
Dough = Beck
Tori = Trina
Matt = Robbie
Ariana = André
Cam = Rex
Gallery